Bank Independent's Helping Hands Program was founded in 2011 following the devastating April 27 tornado outbreak, the program has since grown into the Helping Hands Foundation, a 501c3 non-profit dedicated to making a positive difference in the lives of our neighbors across the communities we serve.
Our commitment to giving back has only grown stronger over the years, driven by our founders' belief that "a rising tide lifts all boats." That's why we're proud to partner with local organizations, teams, and efforts that align with Bank Independent's Mission and Values and devote a substantial portion of our earnings to supporting these folks through our donations and sponsorships program.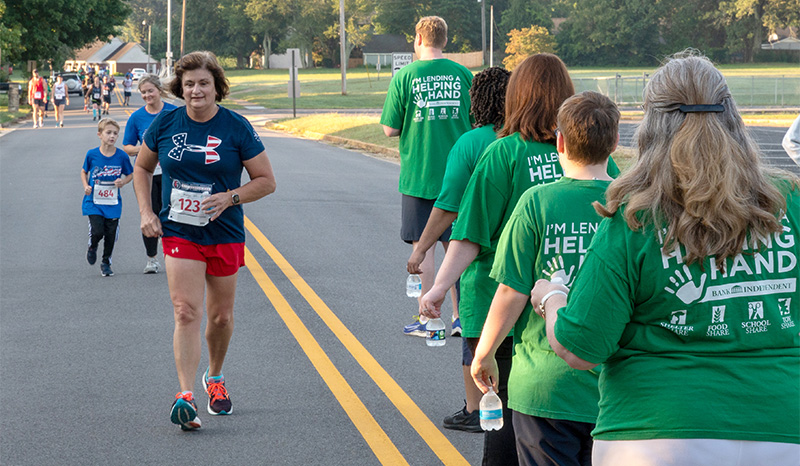 Bank Independent team members are personally involved in giving back to the community in all sorts of ways.  Our folks coach youth sports, teach Sunday School, lead civic organizations, run 5ks in support of local charities, serve as volunteer firefighters, participate in festivals and events...their volunteerism is incredibly diverse and widespread.  The common thread is our shared gratitude for what we've been given and our commitment to pay it forward.
In 2011, following the devastating April 27 tornado outbreak, Bank Independent created the Helping Hands volunteer initiative, an ongoing effort offering all team members—part-time and full-time—eight hours of paid time each year to devote to volunteering in the communities we serve.
Our volunteers have contributed thousands of hours of assistance to charitable organizations, including:
Charitable thrift stores
Food pantries 
Animal shelters
School events
Festivals
Community parks and gardens 
501(c)3 non-profit organizations
If your charitable organization could use a helping hand, we'd like to talk to you! Please submit a 
Volunteer Request Form
or call our Community Engagement Team at (256) 386-5000.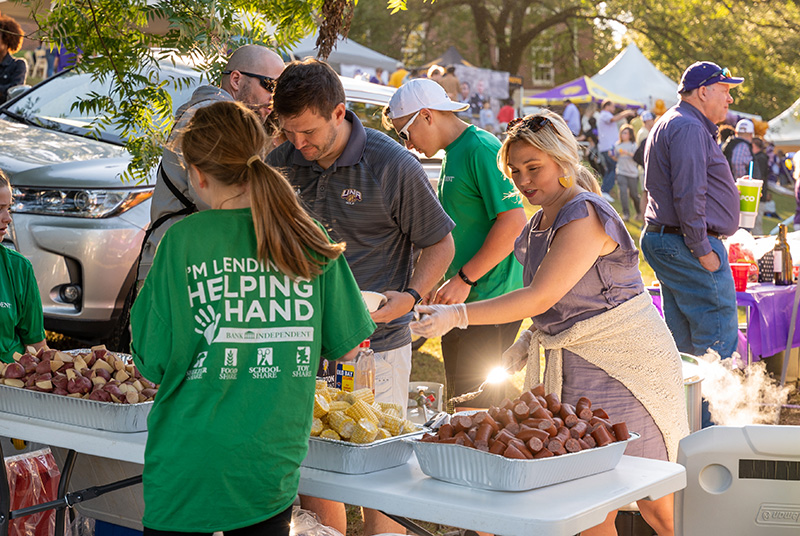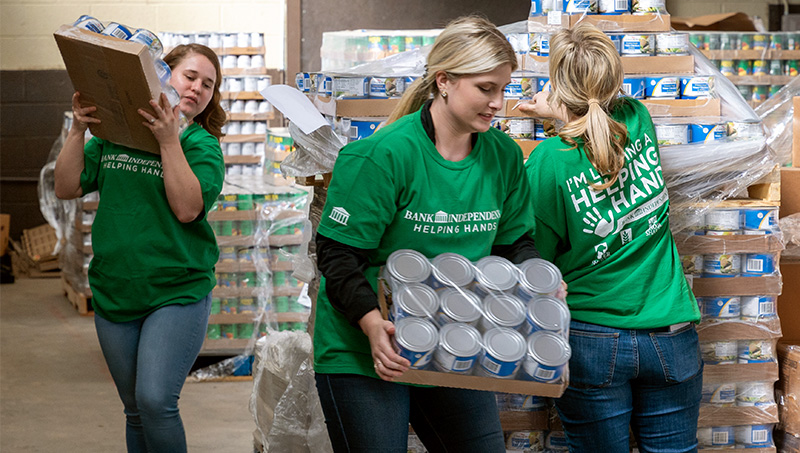 Our Helping Hands volunteer initiative shed light on other needs in our communities.
Our team members came back to work after a day of volunteering and told us that they felt great about the differences they made when they pitched in to help.  But they also realized how much more these organizations needed, and how much they depended upon donations from the community to stay open.

Animal shelters needed much more than their budgets allowed to provide food and medication to the animals. Food banks would be overrun with donations during the holidays, but would be low on food for kids during the summer months, when there were no school meal programs to feed them. And organizations that provided school supplies to kids in the fall, like the Committee on Church Cooperation in Decatur, needed help from the community to manage the demand.
We thought about this, and about how we could help with those needs, too.  We already had a donation drive in place to collect toys for local kids in all of our branches, and it was really successful.  We took that concept and ran with it, and our quarterly share drives were the result.

Our February Shelter Share drive assists our furry friends through our collection of pet food and supplies to donate directly to local animal shelters.


The Food Share non-perishable food collection event takes place at the end of the school year to help our local food banks stock up for the summer.

In July, the School Share event helps our area's teachers and students gear up for the upcoming school year with donations of backpacks, school supplies and classroom materials.

Kicking off on the day after Thanksgiving, our Toy Share drive grows every year with the donations of more and more new, unwrapped toys.

*Bank Independent strives for cultural, educational, ethnic and racial diversity and believes in equal opportunity when considering donations, sponsorships and community outreach opportunities. We will not discriminate based upon a person's age, ethnicity, gender, national origin, disability, race, size, religion, sexual orientation, or socioeconomic background, other than as allowed by law.