Sync ATM Live
ATM Convenience with Teller Service. Try it today at Jackson Place in Sheffield, or at our Madison, Alabama location
Bank Independent's Sync ATM Live is now available at:
ITM AND ATMS: WHAT'S THE DIFFERENCE?
The Sync ATM Live combines the services of both the ATM and your typical interaction with a teller.
When an ATM uses video as a way to connect customers with bank staff, the machine transforms into an Interactive Teller Machine. Both will let you withdraw cash or deposit money. However, a Sync ATM Live connects you with bank tellers when needed.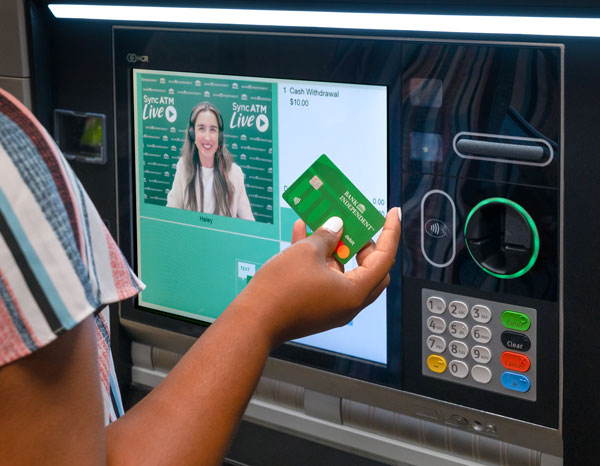 Benefits of the Sync ATM Live:
Get exact change!

Increments of $100s, $20s, $5s and $1s.
Quarters, nickels & pennies

Prove your identity by showing a driver's license or using your Bank Independent debit card
Multiple transactions in one session
Video chat LIVE with a team member
Get Cash Fast & Be On Your Way - or - Speak With a LIVE Teller.