Essential Student Accounts
Designed specifically for customers between the ages of 15 and 25

Open An Account
Ready to get started? It's easy!
Essential Student Checking Account
Designed specifically for customers between the ages of 15 and 25, Essential Student Checking is loaded with convenient features like free
Sync Mobile and Sync Online (our FREE digital banking tools)
Mobile Check Deposit
A secure Bank Independent Debit card
Digital wallet options which allow you to make purchases right from your phone
Use your debit card to withdraw cash at any of our Bank Independent ATMs for fee-free transactions.  When a Bank Independent ATM is not convenient, your Essential Student Checking account allows for up to three (3) foreign ATM fee refunds a month,*.  As you learn about responsible money management, enjoy the added protection of a $5 safety net** in case you spend a few dollars more than you should.

Essential Student Savings Account
Prepare for the future by growing your savings. Essential Student Savings is designed for students between the ages of 15-25 to encourage healthy saving habits and money management skills. Different from a checking account that provides immediate access to funds, a savings account allows your money to accumulate separately to meet long-term goals. For added convenience, Essential Student Savings comes with free Sync Mobile and Online banking, and Mobile Deposit. Students aged 15 and older with a valid government ID may open an Essential Student Savings without a parent or guardian.  Start earning interest on your savings and enjoy no service fees until you turn 26!
Smart Swipe
Simplify savings by enrolling in Bank Independent's Smart Swipe program, where we round up change from your Bank Independent Debit Card purchases to the next dollar and deposit that into another BI account of your choosing. A little change can add up to a lot of savings. Easily enroll in Smart Swipe.
Here's how Smart Swipe Works:
Use your Bank Independent Debit Card for a purchase.

We'll round up that amount to the nearest dollar.

We'll automatically deposit the difference into your designated account.
Smart Swipe Examples
 Use your Debit Card
to Buy
 You Pay
 We Will Round It Up To
And Then Transfer 
 Watch Your Balance
Add Up
Coffee
$5.47
$6.00
$0.53
$0.53
Fuel
$27.21
$28.00
$0.79
$1.32
Groceries
$64.52
$65.00
$0.48
$1.80
At the end of the business day, we'll transfer your savings to your designated account
$1.80
Student Account Overdraft Management***
We all make mistakes when it comes to managing our money. But Bank Independent has several programs to minimize, forgive or altogether avoid yours. Read more information on our overdraft options.
ATM Fees
Checking account allows for up to three (3) foreign ATM fee refunds a month,*.
Student Debit Card Management
You decide how, when, and how much you use your debit card.  The Debit Card Management feature in Sync is an all-in-one dashboard to manage all of your debit card transactions. This feature-rich card management service allows you to:
Lock your card
Report a lost or stolen card
Set alerts and protections

Spending Limits – define transaction and monthly limits
Locations – block international transactions
Merchant types – choose from a variety of categories
Transaction types – control the types of transactions made.

Send alerts to your mobile device by text message, in-app or by email.†
Block unwanted transactions.
Change your mind? Simply change your settings.
Protect your account and your debit card from unwanted transactions and potential fraud by setting some ground rules.  Enjoy debit card control at your fingertips.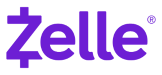 No checks.  No cash.  No hassle.  Zelle® makes sending and receiving money to friends and family fast, safe and easy – all from the convenience of our mobile app.
Zelle and the Zelle related marks are wholly owed by Early Warning Services, LLC and are used herein under license.
*Bank Independent will refund up to three ATM withdrawal fees charged by non-Bank Independent-owned ATMs each calendar month. Balance inquiry fees are not refundable. Foreign ATM usage fees charged by Bank Independent will be waived for eligible transactions. Foreign ATM transactions posted after 2:30 p.m. on the last business day of the month will be applied to the next month's refundable fees.
**An NSF fee will not be charged to an account if the ending daily balance in the account is overdrawn by $5.00 or less.
***We will charge an NSF fee of $36 for each item that overdraws your account. We will not charge more than 10 overdraft or insufficient funds fees to your account in one business day. Standard overdraft practices apply when you have authorized us to pay and we have agreed to pay checks and other transactions causing an overdraft through automatic bill payments and for checks and other transactions made using your account number. Whether your overdraft item will be paid is discretionary and we reserve the right not to pay. For example, we typically do not pay overdraft items if your account is not in good standing, if you are not making regular deposits, or if you have too many overdrafts. We will not authorize and pay overdrafts for ATM transactions or everyday debit card transactions unless you ask us to. Deposits are required within 60 days of an overdraft. If an overdraft is not paid in full within this period, your account is subject to close. See a Personal Banker for details on minimum balance requirements and monthly maintenance fees for all deposit accounts.
†Data charges may apply.